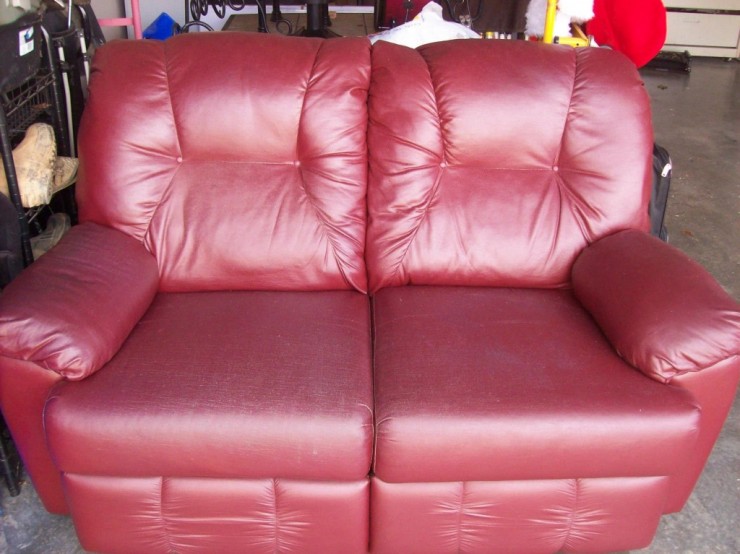 Here's a picture of a pink loveseat. It has nothing to do with this post.
I want to thank you for coming by and reading the blog day to day. It means a lot to me.
It won't be long now and I will have posted an article every day for a full month, which is a major record for me. I've thought several times about giving it up, but I'm determined to stick with this. I've had some good feed back from my friends and even from strangers. This is exciting because there are people out there that aren't reading this stuff because they feel they have to.
If I may ask a favor from you, when I post an article, Like or Share it or whatever to your preferred social platforms. Some of them *cough*Facebook*cough* are designed to lower the chance of a post appearing on peoples' streams unless they receive a good number of Likes and Shares.
I'd like to see just how many people I can get reading this daily. The average number of views per day has gone up from 23 in May to 50 in June. This is awesome for the short time I've been posting.
One other thing…
Please Subscribe via email on the left, Like the Facebook Page, +1 the Google+ Page, or just Follow my Twitter account. This will help you stay notified when I post something. For the record, I've been scheduling my posts to publish at 7 am sharp. I've decided to move the publish time to 2:30 pm because more people are awake and/or paying attention to notice when the articles go live.
Ok, that's all, I now return you to your regularly scheduled boredom.
(Visited 107 times, 1 visits today)
The following two tabs change content below.
Christian. Husband. Daddy. Geek. These four simple words sum up my life pretty well. I have three kiddos and am devoted to God and my wife. When I can, I also try to squeeze gaming into my crazy schedule.
Latest posts by DiscipleGeek (see all)