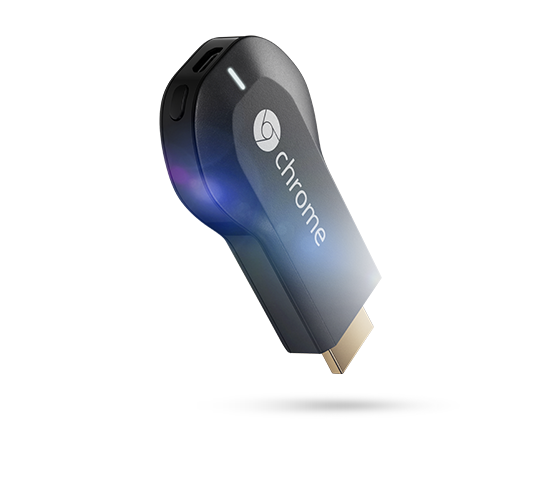 This looks very promising.
You can stream Netflix, Hulu, Youtube from any Wifi capable device (Android, iOS, Chrome on PC) as well as Chrome tabs.
This means that in theory, it can stream the more obscure websites that aren't supported by Roku or other smart devices.
It's only $35 too, and comes with 3 free months of Netflix whether or not you're already signed up with them.
I'm gonna try to get my hands on one and will write up a review when I do.
::Chromecast::
(Visited 850 times, 1 visits today)
The following two tabs change content below.
Christian. Husband. Daddy. Geek. These four simple words sum up my life pretty well. I have three kiddos and am devoted to God and my wife. When I can, I also try to squeeze gaming into my crazy schedule.
Latest posts by DiscipleGeek (see all)