Today is my first mother's day without my mom.
I have been dreading this day for weeks now. Last week there were multiple days I was so depressed at the thought of this day without her I could barely function. Losing my mom has been the hardest thing I've ever had to face in my life. From regrets of how I treated her at times growing up, to wishing I would've had her show me how to make her chicken salad (to which all other chicken salad pales in comparison), to aching for my youngest child that will never be held by his LaLa. It is so very true that you can't ever know how hard it is to lose a parent until you do yourself (of course the same goes for losing a child as well, and my heart aches for those mamas today that have faced that).
This morning my Father in law who is a wonderful preacher taught a great sermon that was about mothers. At one point during the lesson where I was trying not to focus on how much I missed her, I looked down at my bible. My bible that was hers, that she had gotten to celebrate my birth. In that moment, I realized that I still have her. I can study the bible with her by seeing her highlights and reading the notes she's written in it. Her loving manner is in my oldest son who will run up to strangers in the store and ask if he can hug them and tells them that he loves them. There's been a time or two you could see it in their eyes that they needed that. Her gentleness is in my daughter who as I was crying last week on one of those days hugged me tight and just simply told me that she loves me and misses LaLa too. Her warmth is in my youngest who just lights up a room with his sweet smile. He has been such a ray of sunshine through this difficult year.
People often tell me just how special and sweet my mom was. How much she's missed. The great example she left for them. She lives on through them and the things they tell me about her. Sometimes things I didn't know. My siblings and I were very blessed to have her as our mother. I'm so thankful for the example she left, especially that of her faith. Often the thought of her, no matter how happy the memory, can leave me feeling as if my heart has been ripped apart… But today in that moment looking at my mother's bible I had a sense of peace and comfort. In that moment, I knew that she would truly always be with me. Happy Mother's Day mom. I love you and will miss you always.
Proverbs 31: 25-31

25 Strength and honor are her clothing;
She shall rejoice in time to come.
26 She opens her mouth with wisdom,
And on her tongue is the law of kindness.
27 She watches over the ways of her household,
And does not eat the bread of idleness.
28 Her children rise up and call her blessed;
Her husband also, and he praises her:
29 "Many daughters have done well,
But you excel them all."
30 Charm is deceitful and beauty is passing,
But a woman who fears the Lord, she shall be praised.
31 Give her of the fruit of her hands,
And let her own works praise her in the gates.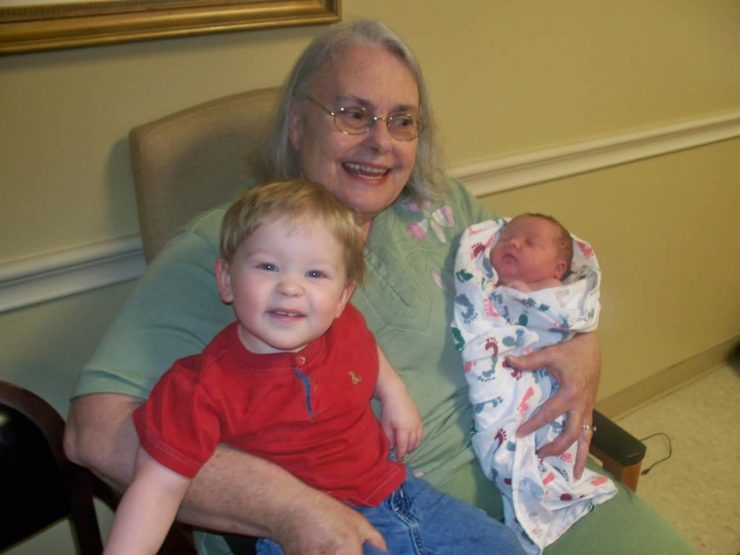 (Visited 1,077 times, 1 visits today)
The following two tabs change content below.
Latest posts by DiscipleGeekette (see all)