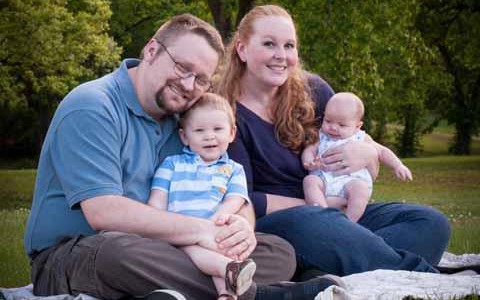 Praise be to God for these past eight years!
When I was younger, I cried out to the Lord for a companion to fill in the empty spaces in my heart. As is typical with the young, I was completely oblivious that the whole time He was gently telling me to wait while He prepared us for each other. However when we were ready, He introduced me to a fiery young woman and my heart began singing and has yet to cease its song.
I am proud to say that eight years ago today my wife and I declared in front of our friends and family our love for and commitment for each other.
I am so grateful for her loving support during life's ups and downs. We've had some rough times and some easy times, but over all it has been wonderful. I can truly look back and say that I would marry her over and over and over again Groundhog Day style if I had to do so.
I thank God for the amazing gift of our marriage and I pray that we may always serve Him with it.
(Visited 945 times, 1 visits today)
The following two tabs change content below.
Christian. Husband. Daddy. Geek. These four simple words sum up my life pretty well. I have three kiddos and am devoted to God and my wife. When I can, I also try to squeeze gaming into my crazy schedule.
Latest posts by DiscipleGeek (see all)