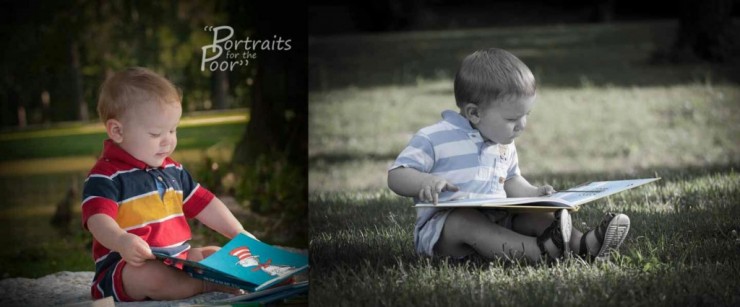 Two years ago today my wife gave birth to our son and our lives changed forever.
Oh sure, like harbingers of doom, everyone told us life would change. While they were right, the change was much sweeter than anyone ever let on.
Sleep filled nights changed to warm baby snuggles; free evenings to wrestling matches and sweet night night kisses; late Saturday mornings to sticky fingers covered in mushed banana offering a "bite…" The list could go on and on, but suffice to say, our lives have changed for the better.
1 Samuel 1:27-28
New King James Version (NKJV)
27 For this child I prayed, and the Lord has granted me my petition which I asked of Him. 28 Therefore I also have lent him to the Lord; as long as he lives he shall be lent to the Lord." So they worshiped the Lord there.
Like Hannah, we prayed fervently for a child, and with Wayne we are blessed beyond what we could imagine. Also like Hannah, we have vowed to teach him the ways of the Lord, and only time can tell if we are doing a good job of it.
For now, however, he seems to pick up on everything very quickly. He can count to 15 without prompting and say all his ABCs and their associated sounds. He loves books and blocks and playing outside and his face lights up the second his hands touch anything electronic. Right now — to us — he's a super toddler, capable of doing anything.
And he certainly tries. As Christina is fond of saying "He's all boy." He takes life at a run and when he stumbles, he gets up and ignores the scrapes on his legs. Sometimes watching him play is like watching a game of pinball. He's always bouncing from one activity to the next with very little pause, even in the case of injury as mentioned before.
He keeps us on our toes, life interesting, and our hands full, to name a few cliches we hear often. I love him dearly and look forward to seeing the type of man he becomes.
I love you Wayne! I hope you have a great birthday. May God bless you in everything you do.
(Visited 152 times, 1 visits today)
The following two tabs change content below.
Christian. Husband. Daddy. Geek. These four simple words sum up my life pretty well. I have three kiddos and am devoted to God and my wife. When I can, I also try to squeeze gaming into my crazy schedule.
Latest posts by DiscipleGeek (see all)