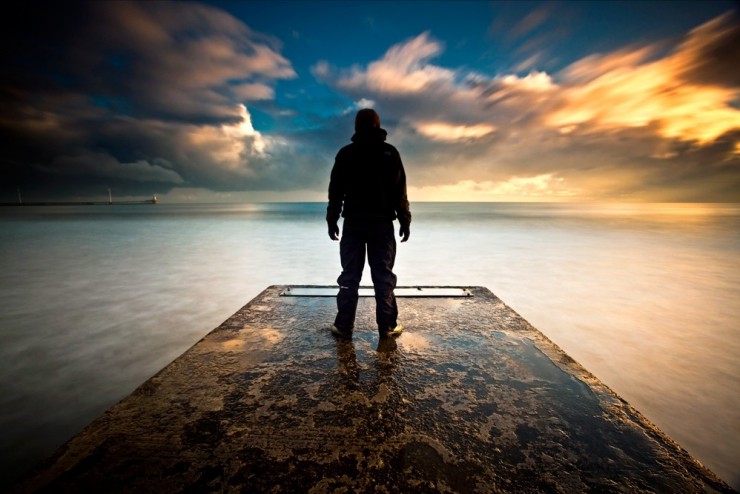 They say you're always supposed to take a partner if you go rock climbing and spelunking. Apparently this also goes for my wife and standing. She's fine walking or running, but whenever she's standing still her risks of falling over go up exponentially.
Thankfully I was there to catch her and keep her from doing more than just twisting her knee again.
For the record, my wife suggested I use her stand-still clumsiness as a topic for this article and I'm only doing it at her insistence.
There are two quick lessons we can take from this incident.
First, the most obvious one, we as Christians need to be there for each other when we fall.
Galatians 6:1-2
New King James Version (NKJV)
6 Brethren, if a man is overtaken in any trespass, you who are spiritual restore such a one in a spirit of gentleness, considering yourself lest you also be tempted. 2 Bear one another's burdens, and so fulfill the law of Christ.
James 5:19-20
New King James Version (NKJV)
19 Brethren, if anyone among you wanders from the truth, and someone turns him back, 20 let him know that he who turns a sinner from the error of his way will save a soul from death and cover a multitude of sins.
Second, if we are standing still as a Christian — if we are doing anything other than growing and moving forward — we will fall.
John 15:1-8
New King James Version (NKJV)
15 "I am the true vine, and My Father is the vinedresser. 2 Every branch in Me that does not bear fruit He takes away; and every branch that bears fruit He prunes, that it may bear more fruit. 3 You are already clean because of the word which I have spoken to you. 4 Abide in Me, and I in you. As the branch cannot bear fruit of itself, unless it abides in the vine, neither can you, unless you abide in Me.

5 "I am the vine, you are the branches. He who abides in Me, and I in him, bears much fruit; for without Me you can do nothing. 6 If anyone does not abide in Me, he is cast out as a branch and is withered; and they gather them and throw them into the fire, and they are burned. 7 If you abide in Me, and My words abide in you, you will ask what you desire, and it shall be done for you. 8 By this My Father is glorified, that you bear much fruit; so you will be My disciples.
We must be productive Christians, growing, learning, and teaching. It's not enough to show up on a pew every Sunday and Wednesday night. We cannot stand still, we must produce fruit.
Galatians 5:22-23
New King James Version (NKJV)
22 But the fruit of the Spirit is love, joy, peace, longsuffering, kindness, goodness, faithfulness, 23 gentleness, self-control. Against such there is no law.
If our lives are barren of these things we can't truly call ourselves faithful Christians. It's at this point that someone needs to catch us.
(Visited 136 times, 1 visits today)
The following two tabs change content below.
Christian. Husband. Daddy. Geek. These four simple words sum up my life pretty well. I have three kiddos and am devoted to God and my wife. When I can, I also try to squeeze gaming into my crazy schedule.
Latest posts by DiscipleGeek (see all)