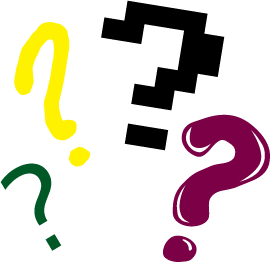 Here's the transcript of the lesson I gave this past Wednesday night, October 19, 2011. Again, due to nerves I completely forgot to record it.
Luke 12:16-21
16 Then He spoke a parable to them, saying: "The ground of a certain rich man yielded plentifully. 17 And he thought within himself, saying, 'What shall I do, since I have no room to store my crops?' 18 So he said, 'I will do this: I will pull down my barns and build greater, and there I will store all my crops and my goods. 19 And I will say to my soul, "Soul, you have many goods laid up for many years; take your ease; eat, drink, and be merry."' 20 But God said to him, 'Fool! This night your soul will be required of you; then whose will those things be which you have provided?'
21 "So is he who lays up treasure for himself, and is not rich toward God."
As most of you know I wrecked our van about two weeks ago. I pulled out into traffic and a commercial laundry van hit me in the rear driver's side door. I'm very thankful that no one was hurt seriously and that Wayne and Christina weren't in the van with me.
What if… Those two words often float around in my head a good bit. Especially in moments like these. The main question that kept rattling around after the wreck was: "What if the accident had turned out worse… If he had hit me hard enough to spin me into oncoming traffic."
I realized at that point that I was not prepared -physically- for that possibility. I had no life insurance, no will, none of my bank information written down or anything that they tell you you need to have to be ready for that eventuality. I know that both Christina's physical and spiritual family here would take care of her and Wayne, but I also know I need to make certain that my death would not be an undue burden on her.
The interesting thing I discovered, was that as far as the spiritual aspect of my life goes… I was at peace. I knew that I was prepared. IF something had happened, I knew that I would be okay. And I'm not saying this to brag. By all means my salvation is due solely to Jesus blood and God's grace. Because of His mercy I can serve Him and know that as long as I am striving to walk in His footsteps with a repentant heart, He will cleanse me.
THIS is the peace that passeth all understanding. The ability to know that we are saved.
1 John 2:3
"By this we know that we know Him, if we keep His commandments."
The man in the parable Jesus told had his physical life in order but neglected to "work out his own salvation" Philippians 2:12. His focus and heart were on the material things of this world rather than on God. And when God required his soul, he was not ready.
What if… It's a question we need to ask ourselves often.
What if God requires our souls tonight? Will we be prepared spiritually?
Do we put the material things of this world — School? Work? Money? Friends? — before Him?
Just coming to worship services here and sitting in a pew is not enough. We need to keep his commandments as well.
We begin doing this by confessing His name, (Romans 10:10) repenting of our sins (Acts 17:30), and being baptized for the remission of those sins (Acts 2:38). But our responsibility only begins there.
We must remember as Christians that we have a mission given to us:
Matthew 28:19-20
"Go therefore and make disciples of all the nations, baptizing them in the name of the Father and of the Son and of the Holy Spirit, teaching them to observe all things that I have commanded you…"
And we also must strive to live faithfully.
Ezekiel 18:9
"…If he has walked in My statutes And kept My judgments faithfully— He is just; He shall surely live!" Says the Lord GOD.
What if your soul is required of you tonight? Will you be saved? Have you neglected your salvation?
(Visited 93 times, 1 visits today)
The following two tabs change content below.