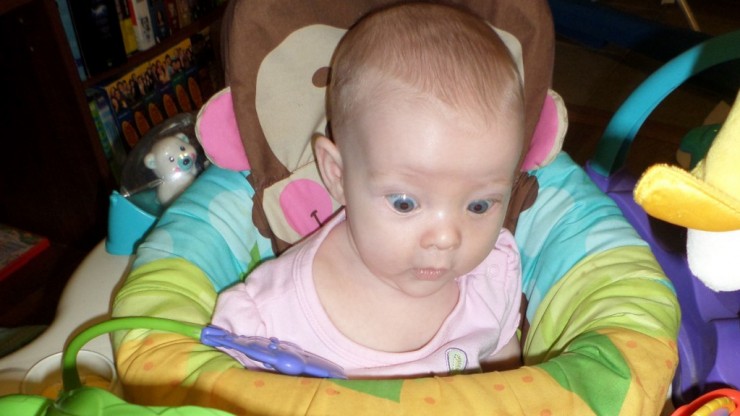 My baby girl turned 3 months old yesterday!
Lets see, she's already said her first word, and it was Daddy. 🙂 I think she's going to be a daddy's girl. She can roll from her back to her tummy, can stand up in our laps by holding on to our fingers, and likes to play "games" with daddy like reaching out to touch my beard and then jerking her arm back over and over.
Also, on Sunday she gave me the best Fathers' Day gift she could, her first giggle. I caught her in a good mood and found her tickle spot. The ensuing giggle was loud enough for my wife to verify it from the back of the house.
She may wear me and Christina out from lack of sleep, but moments like that make it totally worth it.
(Visited 376 times, 1 visits today)
The following two tabs change content below.
Christian. Husband. Daddy. Geek. These four simple words sum up my life pretty well. I have three kiddos and am devoted to God and my wife. When I can, I also try to squeeze gaming into my crazy schedule.
Latest posts by DiscipleGeek (see all)