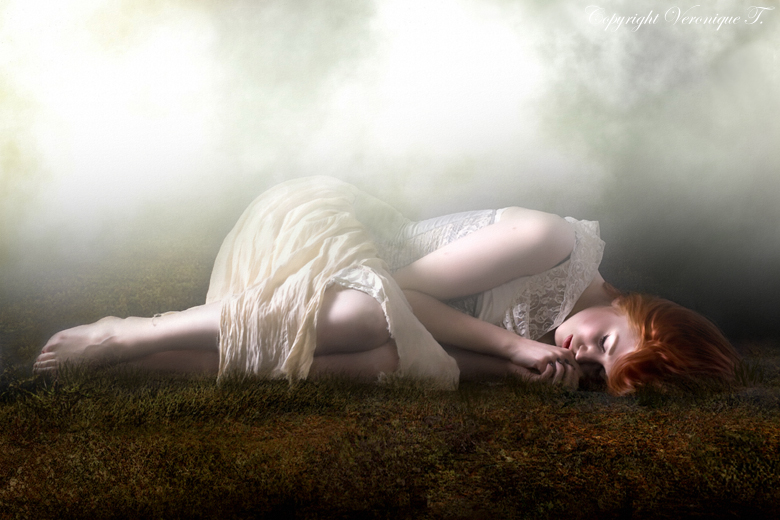 I've already posted this on Facebook, so most everyone that I know will probably have already seen it. However, since the intent of this blog is to have a place to collate all my projects in one place, I'm posting it here. Note, though, that this is a rough draft, and not edited in the slightest intentionally. I refuse to edit it until I've finished the book. Comments, as always are welcome.
Muted by the vast sea of grey swirling mist the afternoon sun shone somberly down upon numerous verdant isles. The thriving green grass and sharp cliffs of gold and amber stood out in stark contrast to the ashen panorama. On one of these isles stood a low stronghold snugly surrounded by a small collection of farmhouses.

The people of the village of Leitirport busied themselves with their everyday tasks. With steady hands farmers guided beasts of burden as they tilled their lands in preparation for planting in the coming days. Women gathered up clothes off of drying lines and corralled children too small to be put to work. Narrow paths in between each farmland plot lead south to fields dotted with sheep and their shepherds.

On the gentle slopes near the edge of the mists a man and his son patiently watched their flock languidly munch on the lush vegetation.

"Watch 'em Bryce, dun' let 'em get too close to the mists." The man drawled. His pants were rough wool dyed a muddy brown, and his linen shirt had several stains from tending sheep over the years. He wore a wide brimmed straw hat to help provide shade from the sun and carried a simple shepherd's staff with a crook to assist in herding.

A flash of irritation marred the boy's otherwise gentle, ruddy face. He muttered an oath he'd heard his father use from time to time and was almost certain he used it properly. "Yes Da, I'm watchin' them." His clothing matched closely to his father's making him appear to be a shorter duplicate of the older man.

Tristram noted his son's annoyance with frustration of his own. His wife Dierdre had insisted that he was old enough to go and help, but he suspected it was because Bryce had a tendency to stir up the neighbors' children. Not to mention he spent way too much time with that Runner's girl, Nella. The last thing he needed was to have his only son grow delusions of heroism and choose to become a Runner rather than take on the family farm.

However, this was decided just as he was leaving and waiting on a ten year old to get ready at the last minute ended up forcing him to take the rockier pastures near the mists.

"Good day, Tristram!" a chipper voice echoed across the field. He turned from watching his son and barely hid a grimace. A young woman with blonde hair woven into a singular braid that reached her hips approached him with a dazzling smile. Her dress was cut low and in such a way to enhance and display her décolletage.

"G'day, Muirne, what brings you this way?" He bit back the acerbic tone that threatened to coat his words. Muirne was always chasing him and making unwanted advances. She's gotten him into trouble more than a few times with his wife, and he often changes where he pastures his sheep just to keep her at bay. This was at least one good reason for Bryce to be here.

"Oh I thought I'd see if you needed anything to nibble on. It took me a good bit to find you, you're not in in your usual place today. If I were of a suspicious mind I'd think you were avoiding me, Tristram." She certainly was being overt with Bryce around.

"Muirne, you've got enough room in that empty head of yours to remember I'm married. I'd kindly ask you to respect it."

"Oh I respect it, but that doesn't mean I can't enjoy teasing when we're alone. So why ARE you so far out here? You usually feed closer to the village so that harpy of a wife of yours can keep tabs on you."

His words oozed with contempt. "Mind your tongue Muirne. I brought Bryce with me this morning and we left later than usual."

Concern stilled the playfulness in her voice. "Bryce? Where is he?"

The oath that escaped his lips as he spun around was identical to the one his son used earlier. "What?! He was JUST here!" He thought he saw the mist swirl and still in the spot near where his son's shepherd's staff was laying. "Go get Runner Kaie NOW!" Leaping over a couple of startled sheep, he charged down the sloping hill headlong into the grey mist.

Goosebumps prickled across his body as the intangible energy of the mists enveloped him. The mist was always warmer than he expected and he would never get used to the wet slimy film that he felt coat his skin. As his eyes adjusted to his surroundings he caught a glimpse of his son's silhouette dash off into the distance. With a word of thanks to the gods, he followed the slight shadow with little care for his own well being.

The mists were starting their receding cycle, and he prayed that that would be enough to keep the shadow creatures at bay.Stumbling over rocks and roots as he chased his son, he soon realized he was not alone. Twin sparks of blue energy crackled into existence and swirls of shadow and mist surrounded them, giving shape and form to the body of a creature with long branchlike arms and legs and pinpoint eyes of blue fire. He swung his shepherd's staff at the glowing eyes as the creature formed and its body scattered and immediately began reforming, granting him a few precious seconds to put distance between him and his foe.

Energy crackled all around him as more creatures of the mist came into existence and began forming. He swung frantically as he ran, attempting to delay as many from forming as possible. However too many were appearing. He knew he was fighting a losing battle, but had to reach his son.

The figure in front of him kept moving swiftly through the mists, dodging and weaving through the strange tall grasses that spotted the floor of the mist covered valley. The shadowy form suddenly dove into a tuft of grass and disappeared from sight. Tristram dove into the copse of grass after his son and took one last swing at the closest of the creatures forming, some of their almost completely formed bodies providing strong resistance as his weapon passed through them. They hissed and snarled at the weak attack and stepped back to finish forming, waiting for his attempt at an escape from the tussock.

Tristram found Bryce quaking in fear as he huddled over a lone sheep. The creatures' growls and moans increased as they grew closer to the grass. In a fit of desperation, Tristram grabbed the sheep and threw it out of the facade of protection. Then he picked up his son, hauled the boy over his shoulder and ran the opposite way, not daring to look back at the screams of the sheep as the creatures tore at its flesh and cracked its bones behind him.

Despite his precious burden, Tristram continued to swing at the creatures as he ran back to the safety of the open air. The creatures' bodies were finally substantial and his staff made solid contact, each blow rattling the nerves in his hand, numbing his fingers and threatening his grip on the staff.

His ankle twisted on one of the upturned stones and he tripped losing his grip on his son. Bryce landed sprawled across the floor of the valley. It was merely a few seconds before the creatures descended upon the two hapless figures on the ground. Tristram closed his eyes in anticipation of painful death, but it never came. Instead, flashes of light blazed through the cover of his eyelids and his ears rang with the roar of flame.

He opened his eyes and saw gouts of fire race through the air, turning the creatures of shadow and mist into ash. In the midst of it all stood a tall woman wearing the bronze torc of a Runner and holding a torch from which the flames leapt and scored numerous blows against the creatures. She had dark hair and glowing blue eyes and her face was alight with a twisted joy. Tristram stood, hobbled over to his son, who to his horror was now unconcious.

Seeing Tristram get up, the Runner Kaie set her torch into the ground and raised her hands. A wall of flame leapt from the torch and encircled them. "It won't hold long, Tristram! Can you run?"

He hesitated. "I think I can. Take Bryce, and fend the creatures off! I'll be right behind you."

"Are you su–"

He pushed Bryce into her arms. "GO!"

Lifting Bryce over her shoulder she grabbed the torch. "I'll drop him off and be right back. Try to keep up if you can." She started off into a sprinting lope, fires blazing from the torch to fend off any advances of the creatures.

In a few minutes she erupted from the mists and laid Bryce down on the ground. Tristram was indeed right behind her, but so were the creatures. Upon turning around she saw Tristram break the surface of the mists just as a pair of claws reached out and grabbed his legs. On reflex she grabbed his hand and started pulling. The claws twisted and began ripping the poor shepherd in half. She fired gouts of flame from the torch at the claws and they dropped the mangled body where he lay, disappearing beneath the leaden surface.

She had been a Runner for many years, but the sight of the mutilation the creatures wrought was never something she would get used to. She retched, emptying her stomach of the reamins of her lunch. Better now, than later. Once her nerves calmed the Sickness would wash over her body and void her stomach for her anyway.

She turned to Bryce and confirmed that he was still alive. Then sat and wept bitterly waiting for the Sickness to hit.
Pic courtesy of Veronique Thomas @ DeviantArt
(Visited 112 times, 1 visits today)
The following two tabs change content below.