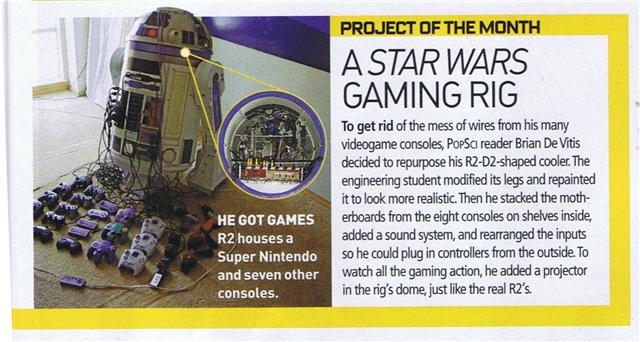 Some people have a tendency to go above and beyond when it comes to their love for Star Wars. This guy has built an R2-D2 console cabinet that holds 8 different consoles and has a projector built in. All it's missing is the holographic image of Princess Leia begging Obi-Wan Kenobi for help.
I want one.
::To Article::
(Visited 99 times, 1 visits today)
The following two tabs change content below.